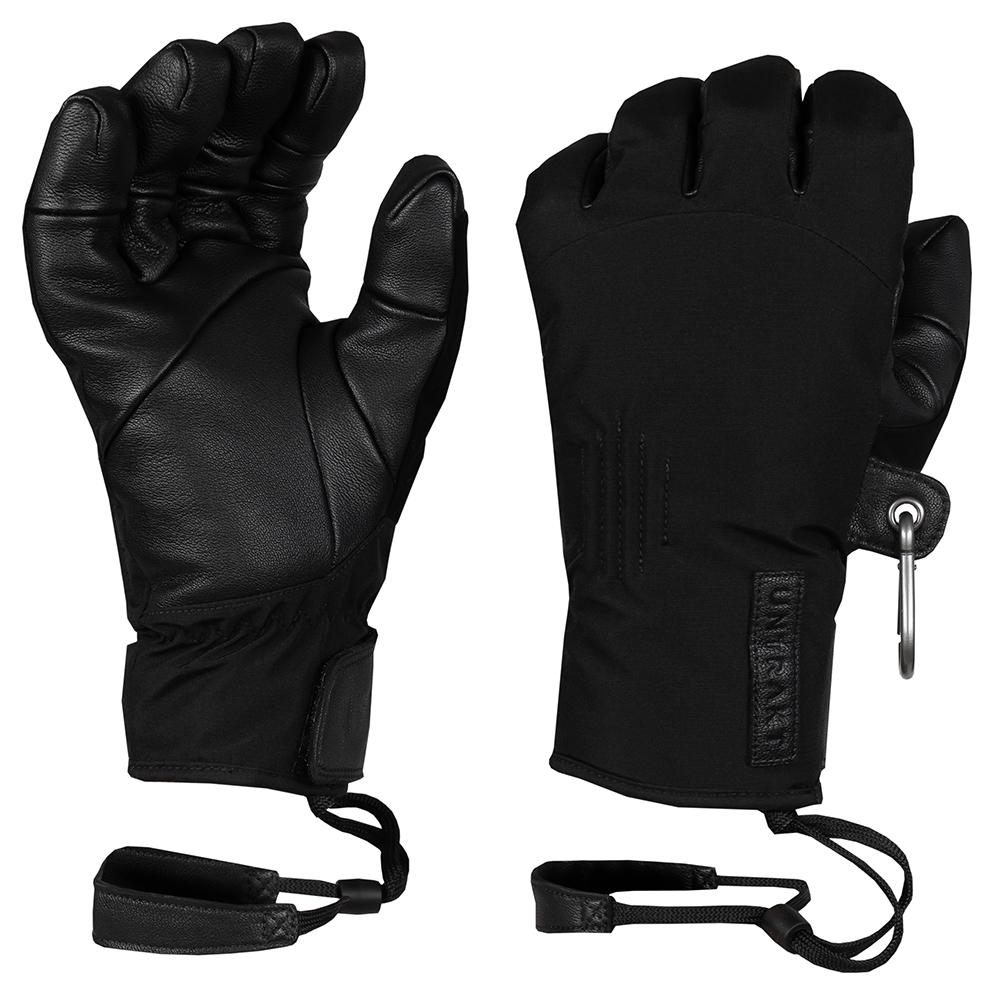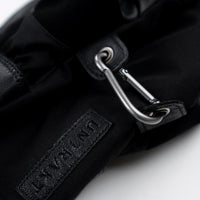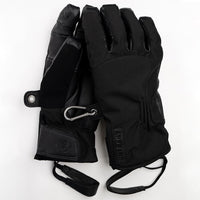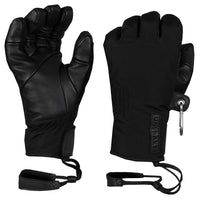 Felsic Leather Ski Gloves (Black)
UK | Get it by -
International | Please see delivery estimates here.
Delivery date estimates apply to orders placed before 10am
Designed to keep you toasty no matter the conditions, these gloves are engineered for exceptional insulation and damp protection. Perfect for the coldest of conditions, or for those that feel the cold most, you can just concentrate on enjoying your time on the mountain.
Recycled & recyclable: Our garments are produced from recycled fabrics and can be recycled at the end of their life, helping to minimise waste during production and avoid household refuse. No-one's perfect when it comes to being 'eco', so we're aiming for progress rather than perfection. We believe that by trying to be better we can make a difference, and no matter how small - it all counts.
Insulated with Thermolite EcoMade
Goat leather palm & trims for durability and grip
Recycled Polyester Fleece lining for added warmth
Adjustable wrist leash with goat leather trim
Metal carabiner to lock gloves together when not being worn
Velcro adjustable leather cuff tabs
Thumb nose/goggle wipe panel
Embossed leather logo patch
The outer fabric is 100% Recycled Polyester made from post consumer waste, ie plastic bottles.
The membrane is 100% Recycled Polyester ECOSHIELD. This recycled Polyester membrane is comprised of 85% Polyester film waste + 15% recycled bottles. It's also GRS & BlueSign certified.
The waste from membrane production would usually be discarded, but this waste is cut into fragments, processed into small granules and then combined with recycled bottles into a new high-performance waterproof and breathable membrane.
It's also possible to recycle ecoSHIELD membrane at the end of the garment's life, meaning that your garment can avoid being added to the ever-increasing percentage of textiles going into landfill each year.
The insulation is Thermolite EcoMade
The DWR is PFC Free C0 and also has a Plasma finish (Super DWR) which helps to lengthen the working life of the DWR between reapplications.
Delivery
Free shipping for UK orders over £50.
Free shipping for International orders over £100.
We aim to get UK orders to you within 2-5 working days. Delivery lead times for international orders vary.
For more information click here.
Returns
If you're not completely happy with your purchase, you can return an item within 100 days of receiving your order.
Items should be returned in the same condition in which you receive them: the original product packaging and tags must still be attached, and the products must be in an unused condition.
Please see full return instructions here.
Good quality ski gloves
Well made, good quality and not bulky. We'll be back on the piste in a few days so my daughter will have the chance to try them on. I wish I'd have given this review after our week of skiing, but these are clearly a good quality product.
Ski Gloves
These gloves are not sufficiently insulated to deal with very cold conditions.
Warm, waterproof , flexible, good fit
Warm, waterproof , flexible, good fit
Good gloves
Environmentally sensitive company with good products - these gloves are comfortable, seem well made and well designed. Only downside is slightly small for the size.